Top Five Features at the 2020 Fairgrounds Southern Ideal Home Show
The temperatures are rising, blooms are poking up through the ground and people are starting to venture outdoors-- it's the start of a new season in the Triangle and that means one thing only! The Fairgrounds Southern Ideal Home Show returns to the Fairgrounds for its spring edition April 3-5, 2020. Hundreds of exhibits, a whole aisle of luxury carpeting, contests, give-aways, and so much more. With so much to do and see, we have pulled together a list of the top five must-see features at the show: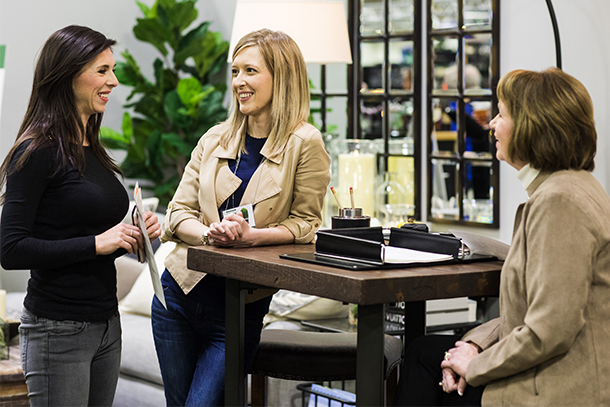 An Outdoor Paradise Built Right Inside. Local experts are creating the ultimate outdoor space to relax, entertain, and enjoy every season including spring in the Backyard Getaway feature. Tour each space designed by Standard Construction & Landscaping; Majestic Outdoors; RB Landscaping and COVIS for all the great eye candy – including an NCSU logo paver patio located at the end of the main aisle in the Jim Graham building.

Celebrating Local Heroes. The Fairgrounds Southern Ideal Home Show celebrates local heroes throughout the show with several special days. Hero Day is on Friday, April 3 where complimentary admission is offered for all EMTs, firefighters, police, medical personnel, and active duty and retired military personnel. Simply show your valid ID at the box office for a free ticket. The show also features Senior Day on April 3, with discounted tickets for those aged 60 years and up. Available for just $6, online and at the box office with valid ID. On Sunday, April 5, the show honors another group of heroes—teachers. To thank educators for their hard work and dedication, the Show offers complimentary admission on Teachers Day. Bring your valid school ID and present it at the box office for free admission. Some Conditions Apply, See Website for Details

Design, Inspiration and Expertise. Do you have questions about your home buying or home improvement project that needs expert advice? Drop in on a workshop with our experts for your chance to learn more about their areas of expertise and for a chance to ask your in-depth questions! Presented by Mitchell Heating & Cooling. After the workshop, check out the hottest new products and take advantage of show-only specials for all your home plans!

Entryway Envy. A home's door is really it's "first impression", so why settle for anything less than a dazzling door? At the show, check out three grand entrances showcasing ideas to spruce up your home's curb appeal—and be the envy of the neighborhood. Guest can also vote for their favorite Entryway Envy design, at the entrance of the Jim Graham Building. Thanks to our sponsors, Raleigh Door Center and designers RB Landscaping, Majestic Outdoors, and COVIS for participating.

*New* Trade Day. Local skilled trade workers and students can visit the show for free on Trade Day, Friday, April 3. Complimentary admission is available to all those in a skilled trade, members of a trade organization, or students enrolled in a vocational school. Only with valid ID at the box office.

We can't wait to see you at the show, so be sure to get your discounted tickets, put on your walking shoes and come down to the North Carolina State Fairgrounds, April 3-5. See you there!
Mar 13, 2020, 12:11 PM