Get to Know John Gidding
When TLC's Trading Spaces returned with it's 2018 reboot, fans of popular show tuned in to see their favorite original designers -- and to meet a couple fresh faces, including John Gidding. One of the show's new designers is already familiar to fans of HGTV - as host and designer on Curb Appeal and Curb Appeal: The Block, John guided many homeowners on how to boost their house's value and transform it into a neighborhood gem.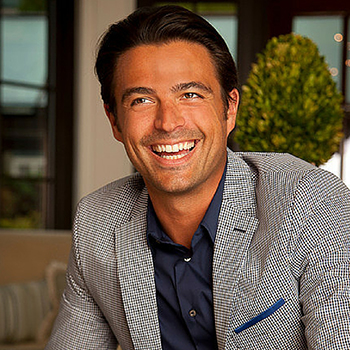 The new season drops on March 16, so before it airs (and before he appears in Raleigh April 5-7 at the Southern Ideal Home Show) let's get to know a little more about the architect and designer.
Born in Istanbul, Turkey to a Greek mother and an American father, John majored in Architecture at Yale and received his masters in Architecture from Harvard's Graduate School of Design. He embarked upon a career as a designer on television, with shows on HGTV, ABC, FOX, Logo and currently on TLC's Trading Spaces.
Before he touches down in the Triangle to share his design wisdom with show guests, we got him to give us some advance scoop:

Q. What's an easy DIY project homeowners can tackle to improve their space?
A. Make your own welcome mat - great project with kids. Spray paints come in pretty pastels and stencils you can download or cut yourself.. Another one is IF you have access to bunches of branches, use you spray paints to make them all uniform in color and use those large old vases in storage.
Q. What was the last picture you took with your phone?
A. It's of a sketch of some front stairs I'm building for a client. This was to send to the contractor who was asking for dimensions of some of the details.

Q. If you had to move to another country, which would you pick and why?
A. Japan - they've been precise for centuries. Their aesthetic influence is everywhere good, plus there's the whole matter of the food.

Q. What's a must-have at any party you're throwing?
A. A piano.

Q. What project have you been most proud to work on?
A. Union Square Park, New York City. I was working at Michael Van Valkenburgh Associates and they tasked me with laying out the paving pattern for the northern half of Union Square. I still can't believe it when I'm there walking over my CAD work in the heart of the city. Feels like a thumbprint.
Q. Where do you go online to find inspiration?
A. I follow some brilliant artists and creators on Instagram - it's such a rich environment.
Q. What's one thing you wish every homeowner knew?
A. You don't need trendy decorative objects, you need art on your walls and dimmers in every room.
Q. What are your best small space living hacks?
A. Go for cozy over minimal / use the walls for decoration and storage / task-lighting in multiple locations breaks a room up nicely.

Q. What's your best organization hack?
A. Wall of Bookshelves wherever I go. It's the first thing I install if it's not in any new home - ends up storing everything from books to clothes to art.

Q. Which HGTV / DIY Network star would you most like to work with and why?
A. Genevieve Gorder because she's my best friend and gives freely of herself, plus there's the whole matter of her cooking.
For more information on John's appearance or on the Southern Ideal Home Show check out our website. Don't have your tickets yet? Buy online and SAVE $2!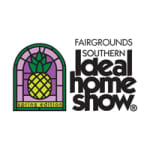 APRIL 5-7, 2019
NORTH CAROLINA STATE FAIRGROUNDS
Mar 28, 2019, 15:59 PM