Exhibitor Spotlight: Lite Visions Landscape Lighting Inc.
We're excited to have Lite Visions Landscape Lighting join us at the Fairgrounds Southern Ideal Home Show. Lite Visions Lighting Designer Joe, went from lighting up the stars to lighting under the stars with his outdoor lighting, architectural lighting and landscape lighting design firm Lite Visions. Lite Visions landscape lighting is located in Raleigh NC and currently services the following areas: Apex, Cary, Chapel Hill, Clayton, Durham, Fuquay Varina, Garner, Goldsboro, Holly Springs, Knightdale, Morrisville, Raleigh, Smithfield, Wake Forest and Zebulon. Lite Visions is not a lighting franchise, which anyone can purchase. Lite Visions is locally owned lighting design and installation company. They pride themselves in delivering the best LED Outdoor Fixture, workmanship and customer service to our clients in Raleigh and the surrounding areas. We do custom outdoor lighting to both residential and commercial properties.


Before seeing the team at booth #2347, get to know more about them in our brief interview below.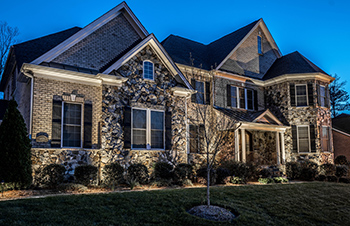 Describe your products and services.From Lighting the Stars to Lighting Under The Stars: Lite Visions Owner and Raleigh Native, Joe went from working with Concert acts Whitney Houston, Tim Mcgraw and Alan Jackson to the Christmas Sensation The Trans Siberian Orchestra as a Lighting Technician and Lighting Designer. Joe is now designing and installing unique outdoor and architectural lighting in the NC area. We also update older outdoor lighting systems. Please see our 5 star reviews on google.
What is your best home or garden tip for the season?
If you are considering outdoor lighting, please make sure the person you use knows what they are doing. I see jobs where the job looks cheap due to the fact someone put lights under the windows of the home instead of lighting up the architecture of the home. Or they installed a transformer in plain sight of the front of the home. A number of people install lights, that does not mean they are lighting designers. I paint pictures with light.
What are your featured deals this season?
I offer a show discount of 5% off any lighting design and installation within 30 days of the home show. I work with companies who offer the best products and warranty available in the professional outdoor lighting industry. I stand behind my installations and get many referrals because of that.
What are your home and garden pet peeves?
Seeing a BAD lighting job when I drive out of a neighborhood in the evening knowing some homeowner paid good money for that job and does not know the difference. We are not a lighting franchise that can be sold to anyone wanting to open a franchise business. We do not sell or install inferior products just to make a profit. All of our products have the best professional warranty available to the lighting professional. As a lighting designer. I want to walk into a home and see what the owner's view is outside to paint a beautiful picture with lighting that they can view. Some installers just put up a few lights that people riding by the home can see, that is not a lighting design. But what their franchise told them to sell as a package. Some companies stick lights in the ground and never come back to see how they look at night.
What is the strangest client request you've ever received?
To light a big tree in a front yard that I would not have chosen to light, the couples son had recently passed away and he had planted that tree for his mom. When I heard that story I lit that tree for no charge.
What is your favorite part of the home show?
Meeting and making friends from all walks of life and hearing the ohhs and ahhs from them the first time we turn their new lighting on. I recently did a lighting design and spent alot of time with the client over several evenings. He was so in awe of what the initial lighting looked like that we installed more lighting and he was like a kid with a new toy. I am passionate about my lighting designs.
Any additional information you'd like people to know?
Professional outdoor landscape lighting is not cheap, I work with an interior designer who says "Do it right and you only cry once". My designs include seeing the effects not the light source.I work with many different types of fixtures, lamps,color temperatures,filters and shields. Maintenance is a must,I can't tell you how many old installs I get called to look at where a fixture or cable has grown into a tree.
The Fairgrounds Southern Ideal Home Show is taking over the North Carolina State Fairgrounds April 5-7, 2019. Don't have your tickets yet? Buy online and save $2!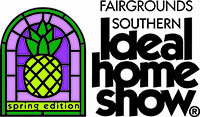 APRIL 5-7, 2019
NORTH CAROLINA STATE FAIRGROUNDS

Feb 12, 2019, 16:24 PM