Thank you to all our show sponsors and partners!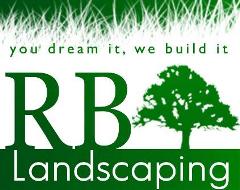 RB Landscaping can help you with all of your landscaping needs! We offer maintenance services, professional design, and installation. We provide custom plantings, hardscaping (paved patios, retaining walls, walkways, outdoor kitchens, fire pits), tree houses and custom woodwork, and more! Since 2007, RB Landscaping has been serving the Triangle Area with quality landscape installation. RB Landscaping has built a reputation for quality service and installation.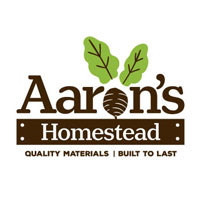 Aaron's Homestead Products (AHP) is a woman-owned family business, operating in Corry, PA. AHP is the Gardening Product Line of Corco Industries, Inc. Aaron's Homestead grew out of our love of the simple life and our passion for growing our own food. It is important to us to make a high-quality product right here in the United States, and to keep Americans employed. We enjoy helping people feed themselves no matter their limitations, whether they have mobility problems or lack of gardening space or experience.

Vacation Village Resorts is the brand name of one of the top timeshare and vacation ownership companies in the world, whose goal is to provide superior quality accommodations and amenities for a lifetime or vacation possibilities. Established in 1983, Vacation Village Resorts has grown to over 400,000 owners. Visit us in the Breezeway between the Exposition Center and the Jim Graham Building at the show or go to VacationVillageResorts.com for more information!

New Homes and Ideas Magazine is the Triangle's Ultimate Guide to New Homes, Home Builders and New Home Ideas – whether you're looking for a new home or tips and information on how to design or decorate your home, New Homes and Ideas has it all. We are a nine-time consecutive award-winning magazine that creates targeted media solutions which generate real results and business for our clients. Our magazine features residential directories of home builders and new homes for sale in the Triangle (Raleigh, Durham, Chapel Hill, Cary, and surrounding areas) to keep our readers updated.

HomeLight's vision is a world where every real estate transaction is simple, certain, and satisfying. We build software and provide services to home buyers, sellers, and real estate agents. homelight.com
---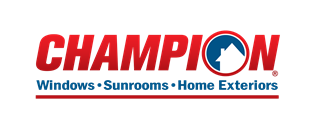 With over six decades of experience and expertise, Champion Windows and Home Exteriors is one of the nation's leading home improvement companies. Champion transforms homes with premium-quality products designed, built, installed, and guaranteed by Champion. Every product the company offers – from windows and sunrooms, to siding and entry doors – is built right here in the USA, backed by industry-leading limited lifetime warranties, and comes recommended by more than 9 out of 10 recent Champion customers.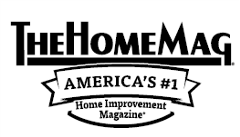 TheHomeMag is excited to sponsor the "Ask TheHomeMag" pavilion at the show. Take a stroll down the red carpet to meet professionals who can assist you with every aspect of your home improvement project, whether it's a kitchen or bathroom remodel, replacement windows, roofing or siding project. We will also have professionals on the aisle to assist with grout cleaning & sealing, window cleaning, garage flooring & storage, gutters, plumbing, awnings and so much more! Stop by and meet the professionals you see in TheHomeMag every month and get your copy of our latest issue while you're there.
Thanks you to our sponsors & partners